---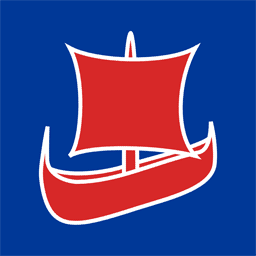 Liberation Philology Old Norse
Language Instruction Software
Old Norse can be studied as the language of the Eddas and the Icelandic sagas; the ancestor of the Scandinavian tongues; or, because of the Viking presence in the British Isles, a major influence on the development of English.
But while many of its words are recognisable, the connections are often vague or misleading, and it follows a more complicated grammar than most of its modern relatives. The answer is ultimately memorisation, which is where Liberation Philology Old Norse can help.
Whenever you have a moment to spare, your phone can call up a rolling multiple-choice test that helps you practise Old Norse vocabulary and grammar. Each answer you give is immediately confirmed or corrected, and your knowledge is reinforced by as much repetition as you find useful.
Vocabulary: 335 levels, each testing the translation of ten words between English and Old Norse. Interspersed among these are cumulative levels reviewing what has been learned earlier (for a total of 377 levels).
Nouns: Tests your ability to parse and to decline all types of Old Norse nouns.
Pronouns: Tests the declension of Old Norse pronouns.
Verbs: Tests your ability to parse and to conjugate Old Norse verbs, present and past, indicative and subjunctive, active and middle.
An additional Reference module allows you to review the word-list for the vocabulary test, and the paradigms for nouns, verbs, and pronouns.
Liberation Philology Old Norse is available from the App Store for iPhone, iPad, and iPod touch, and from Google Play for phones and tablets running Android 2.2 or higher.
| | |
| --- | --- |
| for iPhone, iPad, & iPod touch | for Android phones & tablets |
CA
$ 4.99 —
US
$ 3.99 — £ 3.99 — 3,99 €
Trouble buying? The expiry date of your credit card may have changed since you set up your phone.
---
Copyright © 1993–2023 David Arthur. Prices are accurate at the time of posting, and may be subject to local sales taxes. GST/HST number 776768509RT0001. Apple, the Apple logo, iPhone, iPad, and iPod touch are trademarks of Apple Inc., registered in the U.S. and other countries. App Store is a service mark of Apple Inc. Android, Google Play, and the Google Play logo are trademarks of Google Inc.